Lectures & Events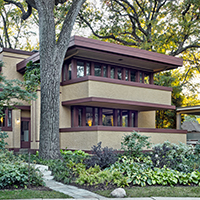 Saturday, May 21, 2022
Wright Plus Housewalk
The annual Wright Plus Housewalk features rare interior tours of private homes designed by Frank Lloyd Wright and his contemporaries in Oak Park, Illinois. Experience history and enjoy a festive day.
Travel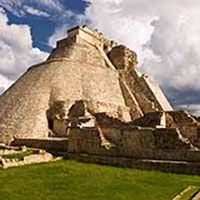 Wednesday, February 16, 2022
Wright and the Americas: Architecture, Art and Design in Mexico
February 16-23, 2022
Travel to Mexico City and the Yucatán and experience the country's brilliant architectural past and dynamic present – from Mayan to Colonial, Art Deco to Mexican Modernism.
---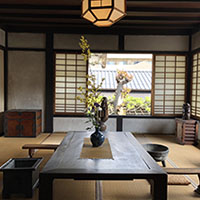 Wednesday, March 23, 2022
Wright in Japan: The Architect's Eastern Vision
March 23-April 3, 2022
Travel in the architect's footsteps and into the heart of Japanese culture, discovering what Wright loved about Japan and the ideas from "that great East" which proved influential throughout his career. Fall in love with Japan, as Wright did, on this 11-day, 10-night journey.
---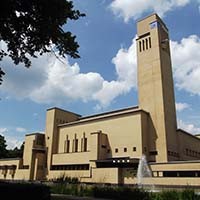 Saturday, June 4, 2022
Dutch Modernism: Amsterdam and the Avant-Garde
June 4-11, 2022
Experience and explore Dutch Modernism on Travel Wright's inaugural visit to the Netherlands. Renowned for its townhouses, merchants' mansions and picturesque bridges and canals, Amsterdam is a city that melds 17th century historic charm with important modernist design.
---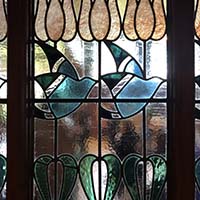 Saturday, June 11, 2022
Morris To Mackintosh: British Arts and Crafts
June 11-20, 2022
Enjoy exclusive access and curator-led tours of buildings and collections that represent the very best of the British Arts and Crafts movement in London, Glasgow and the Cotswolds, where the Arts and Crafts movement flourished at the turn of the last century.
---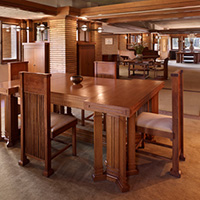 Friday, September 2, 2022
An American Legacy: Architecture, Craft, and Design in Upstate New York
September 2-5, 2022
Drawn to the region by prosperous clients, the nation's most progressive architects and designers, including H. H. Richardson, Louis Sullivan, Daniel Burnham, and Frank Lloyd Wright helped shape a grand vision for this modern American city.