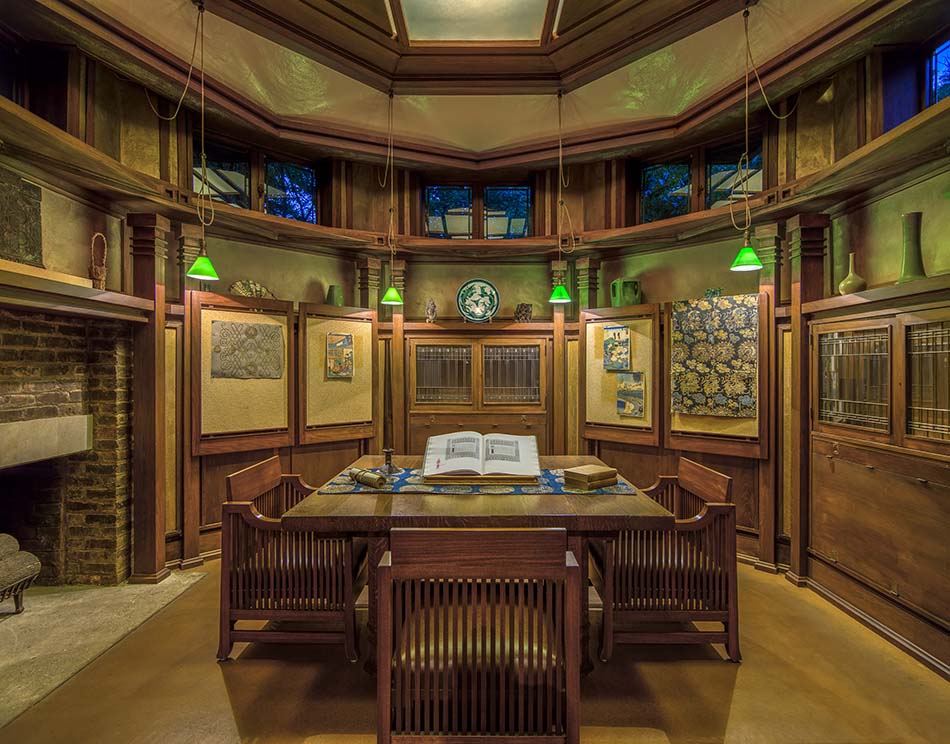 Please help us shine a light on the Frank Lloyd Wright Trust in Chicago and Oak Park.
To ensure the health and safety of our guests, staff, and volunteers, tours at all Frank Lloyd Wright Trust sites are temporarily suspended until further notice.
Tour ticket holders can use their tickets for any tour through December 31, 2020. If you are unable to visit us, please consider your ticket purchase a sincerely appreciated donation to the Trust. Should you require a refund, please call 312.994.4000 ext.1 after May 15.
The current COVID-19 national health crisis has placed many small businesses and non-profits in a precarious position that threatens their survival. The Frank Lloyd Wright Trust is among the organizations particularly hard hit. Each year during cold weather months, the Trust relies upon baseline resources. With spring and summer tour revenue, the capacity to fulfill our mission is energized and strengthened. The closure of our sites came at a time when tour revenue was at its lowest annual level.
With very limited capacity to meet payrolls and essential property expenses now and in the months ahead, we are working to raise the immediate funds needed to sustain us through this crisis. We are launching a campaign to raise $500,000. We need your support now more than ever before.
To everyone who supports the work of the Frank Lloyd Wright Trust and lights our way to a brighter future, we extend our heartfelt gratitude.
Please consider helping the Trust continue its mission by making a donation in any amount, purchasing a membership with benefits at every level, or buying a ShopWright gift card for a friend or family member.
You can make all the difference in protecting the cultural resources of your community and ensuring its vitality in the years ahead. Thank you.
Banner image: Library, Frank Lloyd Wright Home and Studio, Oak Park, IL Photograph by James Caulfield.