James Charnley Summer Cottage
Image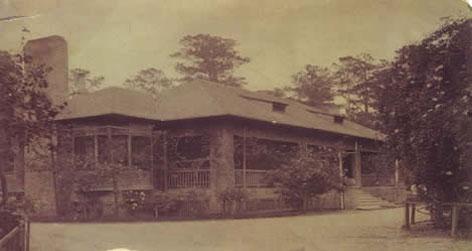 Date: 1891
Address: 507 East Beach Rd., Ocean Springs, MS
City: Ocean Springs, Mississippi
Accessibility: Private
Category: Residential
Restoration Status: restored in 1930s; stable cottage demolished, suffered severe structural damage in Hurricane Katrina (2005); restoration undertaken 2008 - 2013.
As with Louis Sullivan's cottage, James and Helen Charnley's neighboring vacation home was probably envisioned by Sullivan and realized by Wright. Both structures feature a T plan with a veranda and living room that looked onto the ocean bay. Slightly larger than Sullivan's home, the Charnley's cottage featured a screened porch, living and dining rooms, kitchen, two bathrooms, two bedrooms, utility room, and storage. The shingle siding and octagonal bays of the cottage reference Colonial American design sources. 
---