Vision
To preserve the universal value of the arts for all people.
Mission
To engage, educate and inspire the public through interpretation of Frank Lloyd Wright's design legacy and preservation of his original sites for future generations.
Core Values
Engagement   
Engaging a broad and diverse local, regional, national, and international audience through a dynamic cultural tourism program, a comprehensive and interactive website, and consistent marketing and communications initiatives.
Education   
Affirming the contemporary relevance of Wright's design legacy by educating K-12 students through innovative design programs that nurture individual vision; by presenting quality adult enrichment programs, national/international travel programs; and by producing electronic/print publications.
Inspiration   
Inspiring our audience through powerful aesthetic experiences of authentic Wright sites, preserved to Wright's original design vision.
For Future Generations   
Developing the Trust's resources and maintaining the Trust's financial stability in order to sustain Wright's original sites for future generations and ensure a lasting and secure future for the Trust supported by strong community and business relationships and by dynamic Board engagement.
Diversity Framework
Established in 1974, the Frank Lloyd Wright Trust organization has evolved over five decades, growing its historic sites, expanding its communications through technology, and serving wider audiences. Frank Lloyd Wright's design philosophy, based on individualism, democratic social principles, and respect for the natural environment, remains relevant in the world today.
The Trust draws its national and international visitor audience through cultural travel and tourism channels. Trust education and enrichment programs for all ages offer an opportunity to diversify participation in classes and programs virtually and at our sites.
Defining Diversity

The Trust embraces diversity in all Its cultural expressions, particularly people of color and those who have endured discrimination, including but not limited to Native Americans and Indigenous Peoples, African Americans, Latin Americans, Asian Americans, Immigrants, Seniors, LGBTQ+, and People with Disabilities.

Diversity in Language

Using Expressions that Reflect Current Social Understanding and Tolerance
Building Awareness and Mindfulness of Social Diversity and Equity
Speaking with Respect for all Peoples and Social Issues   
 

Diversity in Audience Development

Promoting Trust Programs in Culturally Diverse Neighborhoods
Offering Program Scholarships and Internships to Implement Equal Access
Creating Programs that Reflect a Broad Social and Cultural Perspective   
 

Diversity in Policy

Aligning the Trust's Vision Statement with Social Diversity
Committing to Diversity within the Trust Organization (Board, Staff, Volunteers)
Land Acknowledgment
The Home and Studio sits on the ancestral lands of the Potawatomi, Miami, Kickapoo, and Peoria Nations.
The Frederick C. Robie House sits on the ancestral lands of the Potawatomi, Ojibwe, and Odawa Nations.
The Rookery Building sits on the ancestral lands of the Potawatomi, Ojibwe, Odawa, Miami, Ho-Chunk, Menominee, Sac, and Fox Nations.
Unity Temple sits on the ancestral lands of the Potawatomi, Miami, Kickapoo, and Peoria Nations.
Today, Native peoples from over 100 tribes live in the Chicago area, one of the largest urban American Indian communities in the United States. Native peoples continue to contribute to the life of this region by celebrating their heritage, practicing traditions, and caring for the land and waterways.
The Trust Organization
The Frank Lloyd Wright Trust has 45 employees and 350 volunteers who annually serve an audience of 150,000 site visitors and 1 million virtual visitors from around the world. Trust activities include tours, workshops, teacher training, student internships, school outreach, family activities, multimedia programs, library/archive, a membership program, a travel program, and multi-channel merchandising operated by the Trust in alliance with its Chicago area partner organizations. The Trust is governed by a Board of Directors to whom the President and CEO reports. The Trust receives donations and grants from local, national and international individuals, foundations and corporations.
Trust Sites and Locations
The Trust conducts ongoing historic preservation and operates public tours, programs and events at major Wright sites in four Chicago area locations:
Frank Lloyd Wright Home and Studio (1889-1909), 951 Chicago Avenue, Oak Park, IL 60302
The Rookery Light Court (1905-07), 209 South LaSalle Street, Chicago, IL 60604
Unity Temple (1905-08), 875 Lake Street, Oak Park, IL 60301
Frederick C. Robie House (1908-10), 5757 South Woodlawn Avenue, Chicago, IL 60637
Trust Logo
Designed in 1922 and released in 1926, Erbar was the first geometric sans-serif typeface ever created, predating both Paul Renner's Futura and Rudolf Koch's Kabel. Jakob Erbar (1878 – 1935) was a German professor of graphic design and a type designer. Erbar trained as a typesetter for the Dumont-Schauberg Printing Works. He went on to teach in 1908 at the Städtischen Berufsschule and from 1919 to his death at the Kölner Werkschule.
Erbar's aim with this seminal typeface was to design a printing type that would be free of all individual characteristics, possess thoroughly legible letter forms, and be a purely typographic creation. His conclusion was that this could only work if the type form was developed from a fundamental element, the circle. Wright used geometry as the means of ordering design, and the new Trust logo is inspired by this idea.
The Trust extends its gratitude to the talented team at Ogilvy Chicago for a refreshed and updated identity that is historically close to the dates of our sites and aligned with Wright's philosophy.
Contact Us
Call 312.994.4000 or email info@flwright.org.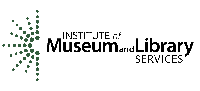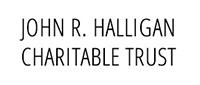 Image

Image
Image