Image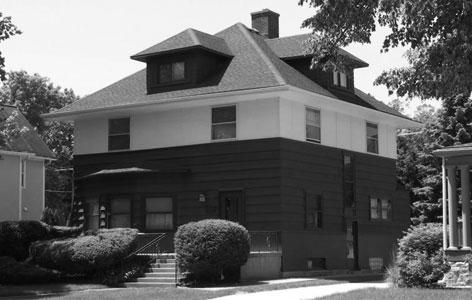 Date: 1894
Address: 108 S Eighth Avenue, La Grange, Illinois, 60525
City: La Grange, Illinois
Accessibility: Private
Category: Residential
Restoration Status: front porch removed

With a central fireplace surrounded by a living room, dining room, pantry, kitchen, and hall, the Peter Goan house is similar in plan to Wright's own residence. Four bedrooms and a bathroom are accessed from a central hall on the second floor. The lower three quarters of the exterior facade is clad in shingles, while the area just below the soffit is of plaster. The shingles on the building's lower section are interrupted by battens, long horizontally-oriented wood strips. After 1898, board and batten siding, a variation on this exterior surface treatment, became increasingly prevalent in Wright's work. Wright's original design was greatly altered when a subsequent owner removed the expansive porch that stretched across its entire first floor.
---